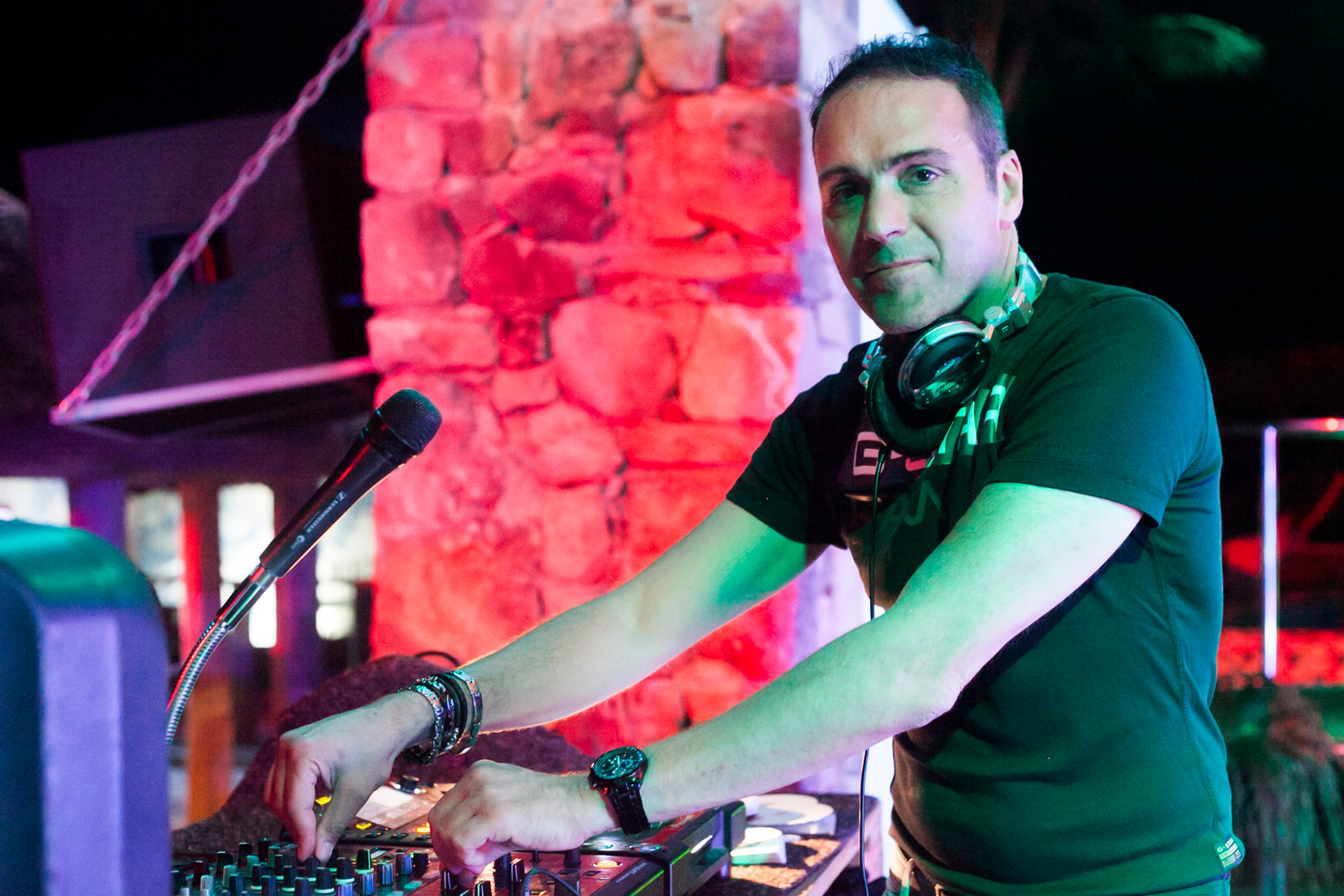 MAX ZULEGER
Max Zuleger, dj e produttore discografico da oltre 20 anni, già  direttore artistico per molte discoteche possiede oltre 12.000 dischi in vinile, si è esibito nei migliori locali in Italia, Austria, Slovenia e Croazia, Ha prodotto diversi dischi di vario genere pubblicati in Italia e all'estero, in classifica sulle Radio Nazionali e inseriti nelle più vendute compilation in CD.
Ideatore ed organizzatore di eventi come "90 Is Magic"  Creatore della "Dj on the Groove" (Contest per dj's emergenti e selezione finale in discoteca), e del Corso per dj "Diventare DJ". Attualmente organizzatore della "Dj Convention" e "Diventare DJ Live Show" al Città Fiera, una esibizione itinerante in discoteca dei migliori DJ's provenienti dal Corso "Diventare DJ"
Ha suonato come guest all'evento "Valkana beach MTV" di Rovigno, oltre al "Rocks Beach Club" di Zrce (Isola di Pag – Croazia) "City Club" di Zara (Croazia), "Lipa" di Lubiana, "KGB" e "Cream" di Nova Gorica e "Summertime" di Portorose (Slovenia), "Club Fusion", "Volksgarten", "Stardom", "Empire Club" di Vienna,"GMD" e "Love Century Club di Graz, "K6" di Klagenfurt (Austria), "Fabrik" di Poertschach – Velden (Austria) ecc. oltre a tantissime discoteche in Italia.
ENGLISH
He has an in-depth knowledge of funky music and disco music, from 1976 till today he owns 12.000 vinyl records (singles and lp's). In 1991 he inaugurated the DJ service shop "Funkytown music" in Udine (Italy) and collaborated with Mr. Marvin DJ for the realization of Radio Italia Network "Future trax's chart". In that period, he provided the best underground records and at the same time resumed work as a DJ. He has organised some disco parties and some "one night" events with a very good complete experience. In this period he has worked in the best clubs of Austria, particularly in Vienna, as the special guest; and has worked in important discotheques in Slovenia and Croazia too, with the support of the vocalist Sigrid, who creates a particular feeling.
ALL CLUBS
Tutti

Italia

Croazia

Austria

Slovenia
MANHATTAN (TV)
GILDA (VI)
GIOIA (TV)
SONNY BOY (TV)
DROP IN (AUSTRIA)
PARADISE (PN)
UAGAMAMA (PN)
ROCKS BEACH CLUB (CROAZIA)
PAPILLON (PN)
ROYAL CITY (PN)
WHITE (PN)
FUORITUTTI (PN)
GENERALMUSIK (AUSTRIA)
BOX CLUB (GO)
MANDRACCHIO (TS)
VOLKSGARTEN (AUSTRIA)
MACHIAVELLI (TS)
LIQUID LOUNGE (SLOVENIA)
ARTDECO (TS)
DESIDERIA (VE)
SHANY CLUB (VE)
KALIA (VE)
FLY (VE)
EMPIRE CLUB (AUSTRIA)
TNT KAMASUTRA (VE)
TIO DISCO (PN)
SIGILLO IMPERIALE (PN)
CLUB FUSION (AUSTRIA)
VIP CLUB (BL)
CITY CLUB (CROAZIA)
MIRO (UD)
MR. CHARLIE (UD)
COLISEUM (UD)
BUNKER (UD)
AMNESIA (UD)
MOKAMBO (UD)
LIPA (SLOVENIA)
KURSAAL (UD)
EUFORIA (TS)
WIENERBORSE (AUSTRIA)
PIEFFE (GO)
CITY HALL (UD)
DOMANI (UD)
SUBURBIA (UD)
OUTSIDE (UD)
STARDOM CLUB (AUSTRIA)
GOLDY (UD)
PASSWORD (UD)
CREAM (SLOVENIA)
GATTOMATTO (UD)
CACAOS (UD)
JUNGLE (UD)
RIVER (UD)
DECADANCE (UD)
FLEDERMAUS (AUSTRIA)
SUMMERTIME (SLOVENIA)
ARENELLA (UD)
IL CLUB (UD)
WALHALLA (UD)
ARENGO CLUB (UD)
BLU DREAM (UD)
ALCHEMY (UD)
K6 (AUSTRIA)
INSONIA (UD)
LA BOTTE (UD)
LA GROTTA (UD)
TROPICANA (UD)
CREAM (SLOVENIA)
VALKANA BEACH (CROAZIA)
SCARPANDIBUS (UD)
LOVE CENTURY (AUSTRIA)
X-IT (UD)
TORMENTO (UD)
PACHANGA (GO)
FABRIK (AUSTRIA)
GUENDALINA (GO)
CARIBE (GO)
TIVOLI (GO)
ISOLA D'ORO (GO)
KGB (SLOVENIA)
MEOPATACA (GO)
MACAIA (UD)
NORDEST (UD)
PRIVILEGE (UD)
DALALA (UD)